Training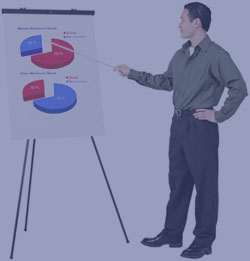 Compliance training is recognised as a key tool in raising awareness of regulatory and reputational risk. If anything goes wrong in a financial institution, regulators often ask whether the issue in question had been the subject of training.
Peter has a record of providing training which is both interactive and insightful, covering extensive areas of regulatory and reputational risk, including:
Induction training for new staff in business and support areas
The regulatory environment
Ethical training
Senior management and supervision
Market Abuse
MiFID
Anti-Money Laundering
Conflicts of Interest
General regulatory updates
How to run Compliance and AML functions
Peter specialises in face-to-face, presentational training, using a unique, interactive style, but he is also happy to work with clients to explore other delivery mechanisms, such as web-based training and regular e-mail updates. Peter also works in partnership with the ICMA Centre and Henley Business School at the University of Reading to provide bespoke courses with academic certification. These can focus on pure regulatory and compliance issues or can be tailored to combine these with aspects of the business for senior management and business professionals.